Omen Apps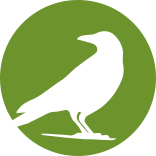 Southwest Arizona's Web and Design Company
Web Design
With over 20 years of experience in web design and development, we can certainly meet your needs.
App Programming
We specialize in web app and desktop application development. Need a simple tool or a full-blown solution? We can do that.
Site Analytics
Need site visitor and search engine details? We can help you meet your goals and improve performance.
Content Strategy
Not sure what should be included or removed from your website and social media? We can guide you!
SEO Strategy
We'll make sure you're where you ought to be in client search results.
Document Design
Web and social media should align with your digital / physical documents and promotional materials. We can help.
Your website isn't just a pretty picture – it's an opportunity to engage and interact with customers and clients. In addition to providing beautiful websites, we build functional, useful sites and web apps.
If your site needs scheduling & appointments, interactive forms, document downloads, e-commerce, or other tools beyond the standard web page, we can make it happen.
Locally Owned and Operated
We're here in Southwest Arizona, just like you. Our full focus is on small businesses here.
Experience
We have the tools and experience to meet your businesses needs. We'd be happy to discuss past work or provide prototypes and mock-ups to help you make the right decisions.
We're Professionals
We know your business is important to you, and your success is important to us. We provide quality, professional service.
Peace of Mind
We perform daily off-site backups of each website and of each of our servers. You can rest assured that your businesses critical content will never be lost.
We've been designing websites and programming for nearly two decades, and we like to think it shows. We're familiar with the latest solutions and trends, but we know that quality and good style never go out of fashion. If you want to make an impression with clients and site visitors, we can help.
Let's Start a Conversation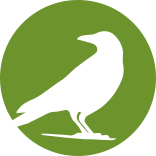 Omen Apps is a registered tradename of Omen Technology LLC